Q-SYS Online Training!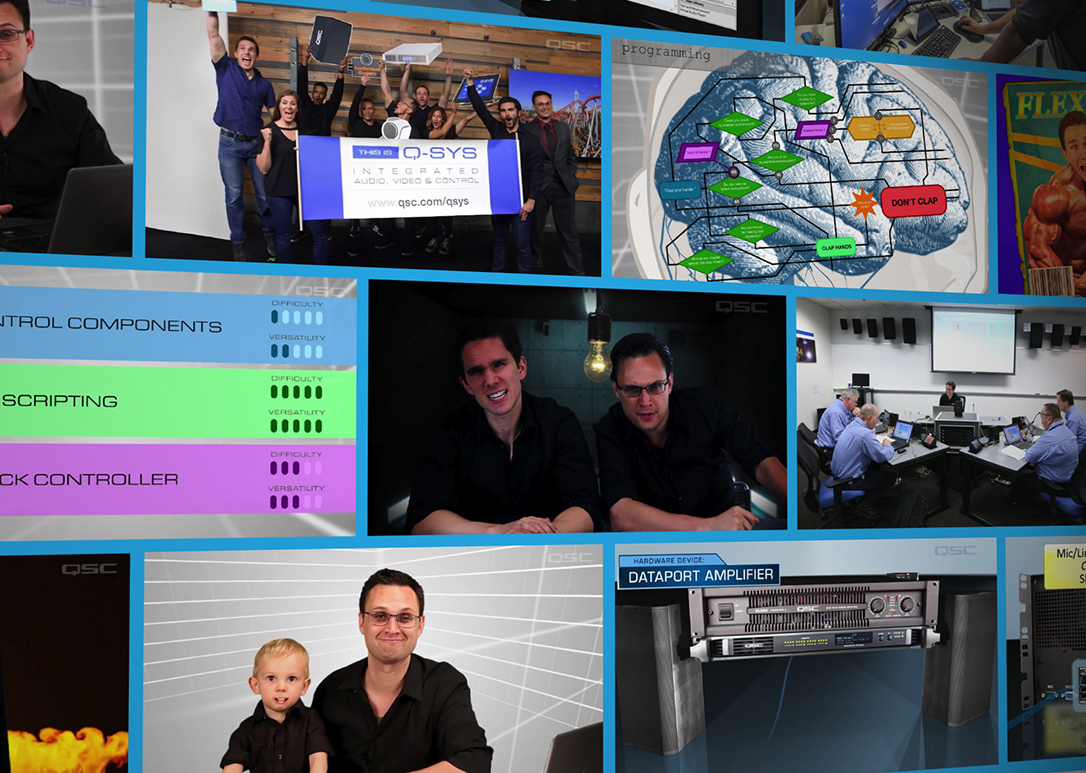 QSC has created the most innovative DSP training program available today
No boring PowerPoints or lifeless presenters! No pointless videos that seem to go on forever!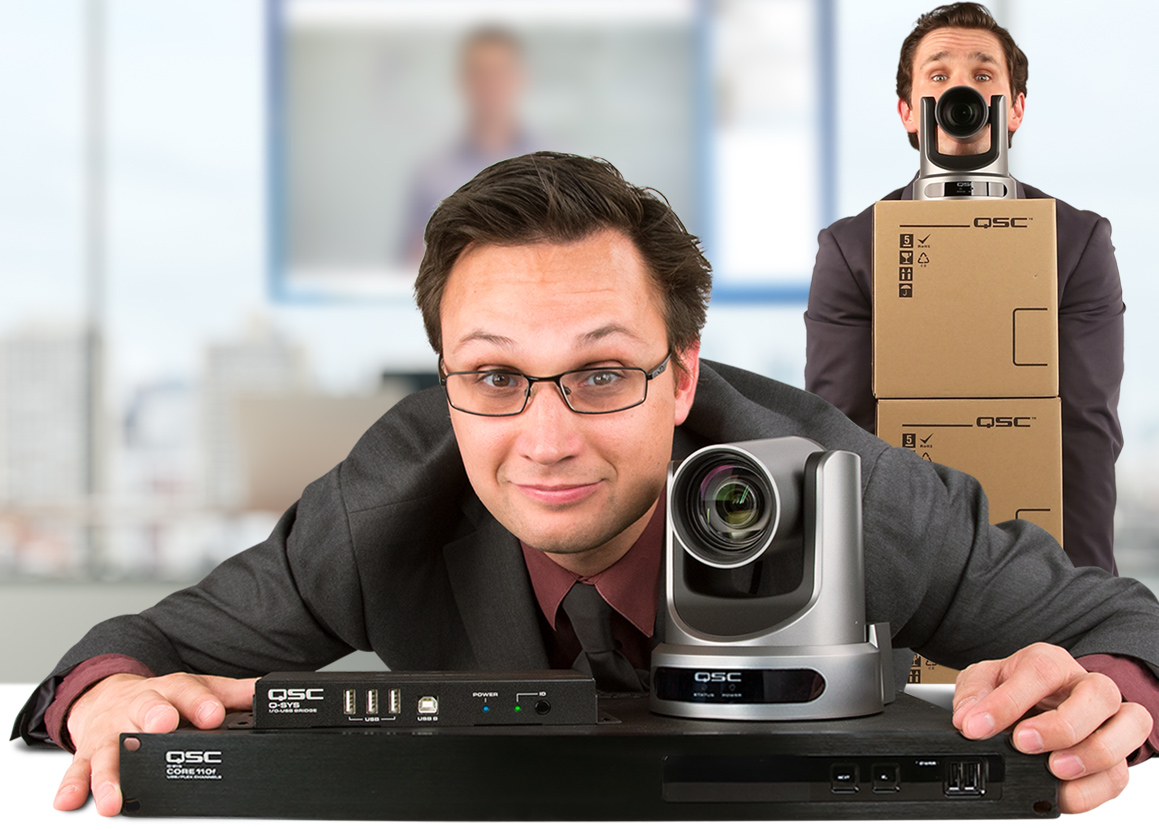 Q-SYS Training Overview
Online classes allow you to learn on your own time and at your own pace
Real world scenarios and practical cases
Skilled (and hilarious) presenters always keep the content moving
Modular videos keep the content short and to the point
Non-linear and completely searchable (every word in every Q-SYS video has been indexed)
Open to the public and free (No cost! Put your money away!)
Primary Curriculum
Additional Learning
Q-SYS Quantum Program Level 1 Training:
Online (New)
Q-SYS Level 1 Training (cannot take assessments until you meet this prerequisite)
5 units (upon successful completion of all online quizzes)
None, but must complete all videos & assessments
QSC Quantum Program Level 1 is an advanced troubleshooting and support training that will take you beyond the basics of system design and equip you with the right tools and insights to help customers solve some of the most challenging issues with existing system designs and installation.
Best practices in gain structure, AEC and EQ
Diagnose advanced AV networking problems
Advanced Video configuration (EDID)
SIP & POTS Telephony troubleshooting
Start Training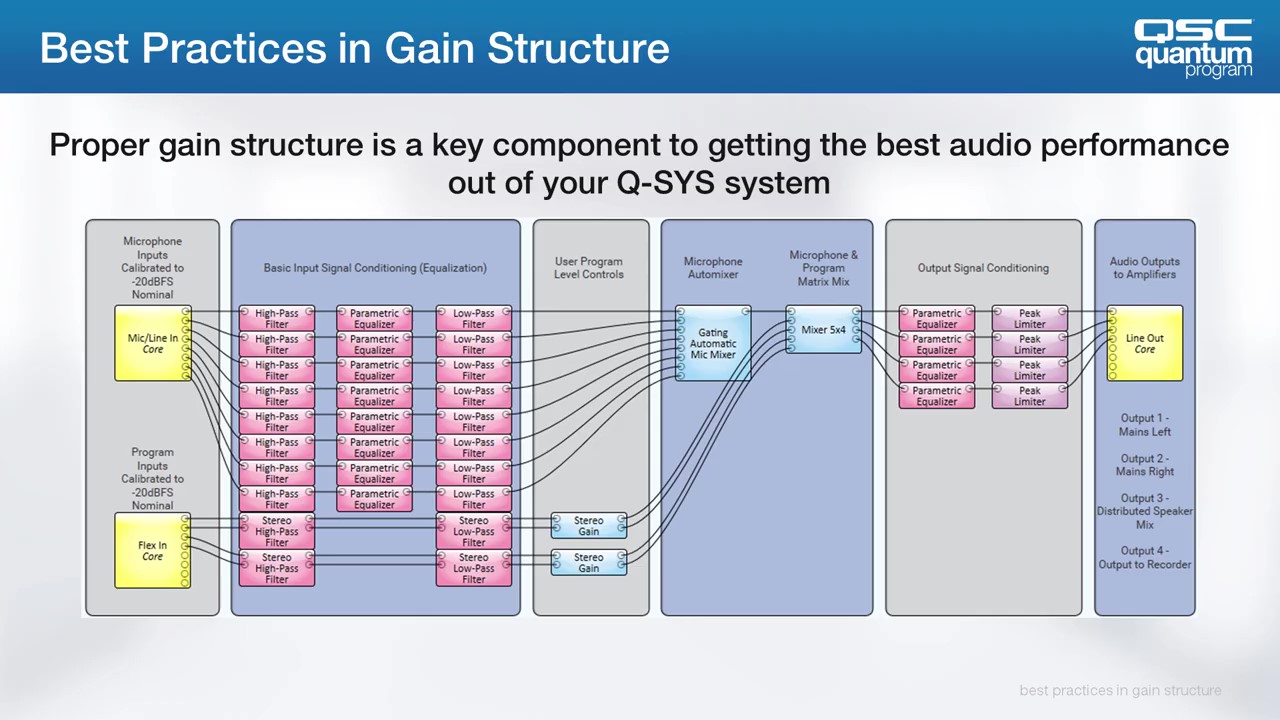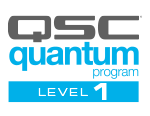 Q-SYS Quickstart Tutorials
This set of short tutorials covers a number of application specific/advanced concepts and tools to expand your Q-SYS knowledge. Many of the topics are touched upon in the live classroom curriculum, so they act as a great refreshers for past classroom students.
Note: There is no certification associated with Q-SYS Quickstart Tutorials.
Browse Tutorials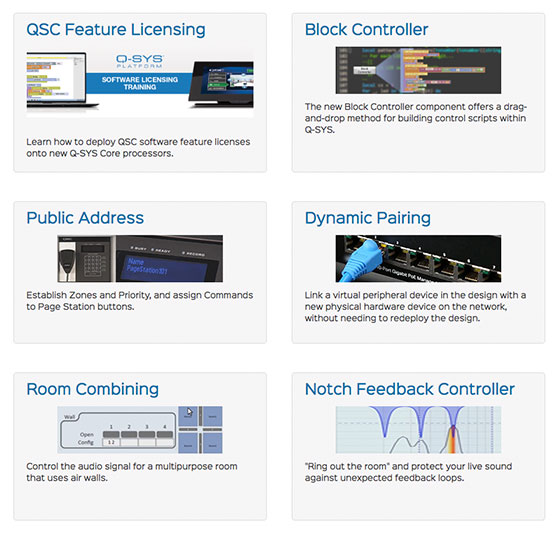 Q-SYS Architect
A pre-sales focused curriculum that gives students a system-level view of the Q-SYS Platform, covering all aspects of the signal chain. Students will learn general installation knowledge in order to be able to prepare integrators and consultants on different meeting room scenarios.
Start Training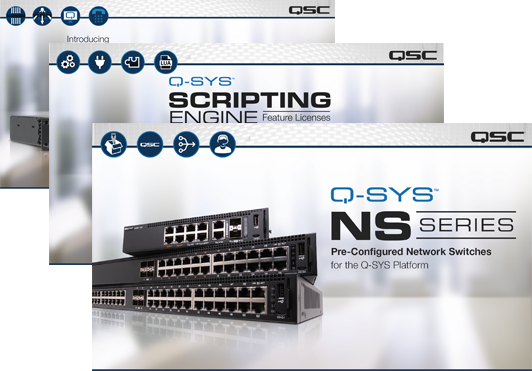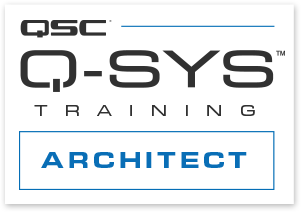 Best Practices in Gain Structure
This class provides students with a better understanding of gain structuring when deploying Q-SYS systems. During the course, the instructor will walk students through an audio signal chain - from the source to the output, discussing tips and techniques for proper gain structuring.
Learn proper gain structuring techniques
Understand how components affect overall audio performance
Brief class can be completed in a lunch hour!
This training is by request only. Contact your local sales rep or distributor to schedule a class.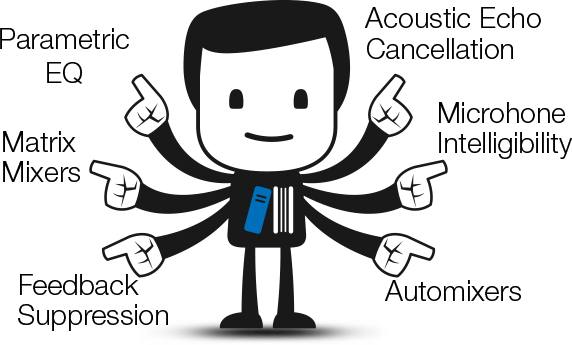 Last modified: Thursday, 1 June 2023, 3:32 PM
Last modified: Thursday, 1 June 2023, 3:32 PM